A LETTER FROM NICHOLS INSURANCE
As recent events have unfolded, we brace for a new normal at Nichols Insurance.  Effective Monday March 23rd 2020 our employees will begin working 100% from home.   Last week we began by closing the doors to the public but the staff was there to field phone calls and process payments and endorsements.  I made the tough decision to have my staff work from home to protect them and you our clients from the spread of COVID-19. 
We will still be here to service you and help you during this time but please try to be patient with slightly longer servicing times.  If you have an urgent matter its best to contact your agent their number will be listed below. 
We will be checking our voicemail frequently and someone will reach out to you if you leave a message.  We are also working on getting a new phone system to be able to forward the calls directly to us. 
Thank You for letting us serve your insurance needs
David Nichols
Nichols Insurance Agency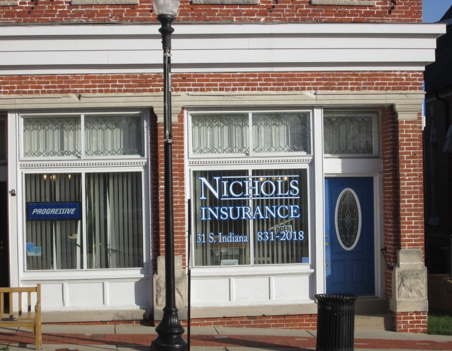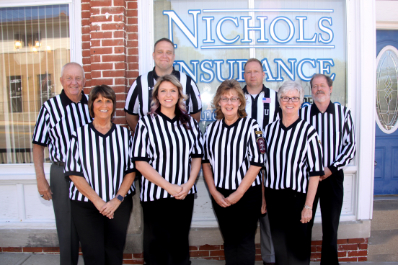 Your trusted independent agent meeting
all of your insurance needs

Auto, Home & Personal
Auto
Boat/Marine
Condominium
Homeowners
Renters
Personal Umbrella
Motorcycle

business
insurance
Property Insurance
Liability Insurance
Company Auto Insurance
Workers Compensation

life
insurance
In the event of a tragedy, life insurance proceeds can help cover everyday expenses, like the mortgage and household bills. The cash received from a policy (the death benefit) can help protect your family from being burdened with debt.
When you call, you will receive the personal attention that you want. You are a valued customer, not an account number. You are a familiar face, a valued friend, and a neighbor. We'll be there for you when you need us most!
---
Call Nichols Insurance for all of your insurance needs at (317) 831-2018 .
Let us help you achieve your goals!
We are committed to providing you superior service! Others can offer a quote, but will they be there when you need them most? We'll review your insurance needs and offer you the protection you deserve.
Insurance
quote forms
As an independent insurance agent we have the ability to submit your information to many different insurance providers, giving you the lowest possible rate with the largest and most reputable carriers.
Simply submit this 2-step form with your information and we will contact you with the results and rates.  Whether you are looking for personal or business coverage you have come to the right agency.
We offer comparative quoting giving you the best possible insurance rates available
for your personal and business needs